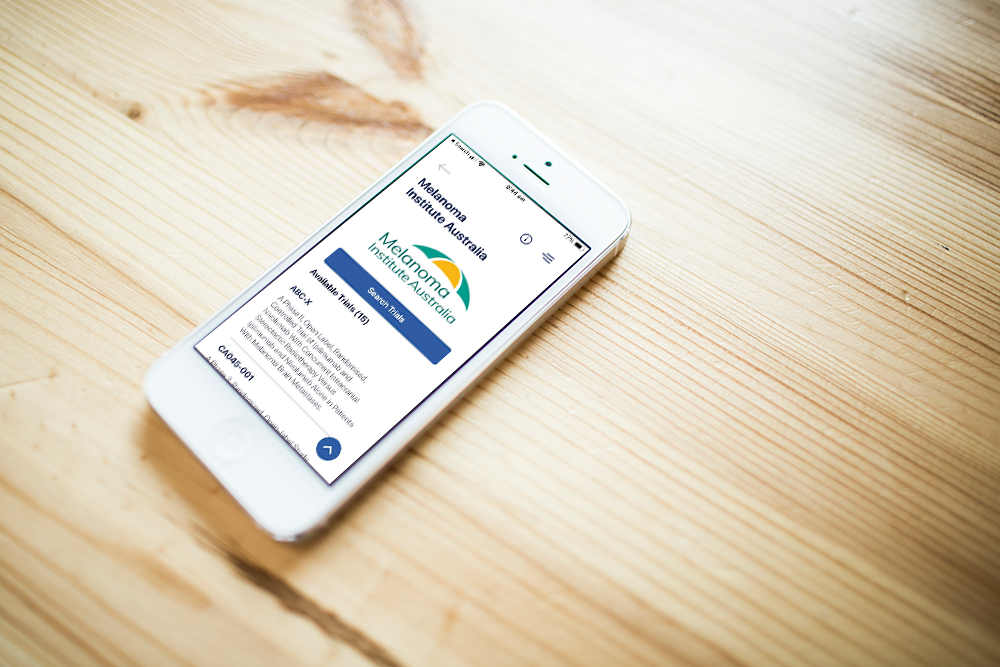 ClinTrial Refer App
Everyone wants to find the best possible trial for patients but doing detailed research for each patient is just not practical. ClinTrial Refer helps solve this problem by keeping a quick, easy-to-use filtering app right in your pocket.
To view all clinical trials from Melanoma Institute Australia, either log in or click on 'browse' and search for 'Melanoma Institute Australia'. Then click "Search Trials" to find a trial suitable for your patient's disease status. The app includes up-to-date detailed information on each trial.
The app can be downloaded for free from the AppStore and Google Play.