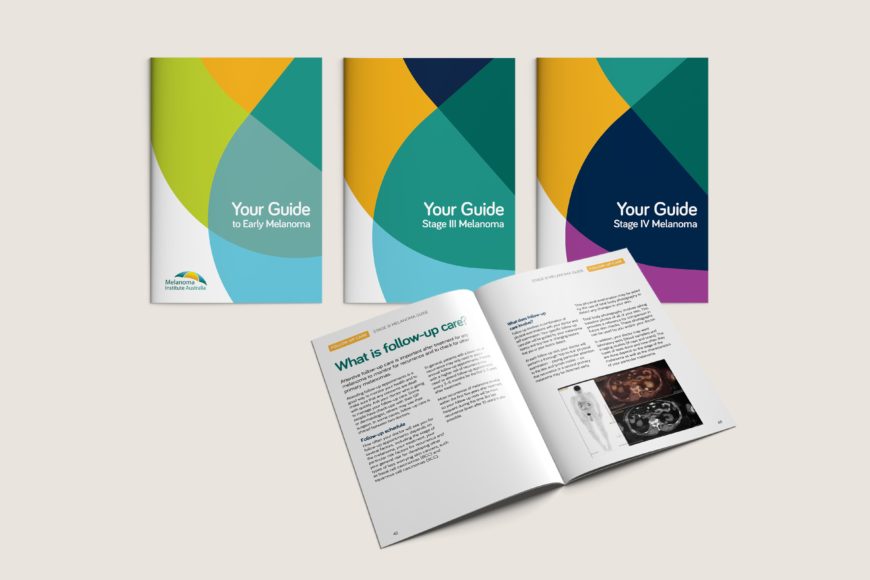 Patient Information Packs
Information and support packs have been designed by Melanoma Institute Australia for your patients who have been recently diagnosed with melanoma. The packs will help educate your patients on their melanoma diagnosis, treatment and follow-up care, and provide them with an organiser and resources to help them navigate through their treatment. These free packs can be ordered in bulk (up to 20) for your clinic and you can peruse the PDFs through the link below.
There are three different packs available to order based on stage of disease:
Thank you for ordering our melanoma patient packs. We will endeavour to send them to you within 2 weeks. If there are any issues, please email patientpacks@melanoma.org.au.