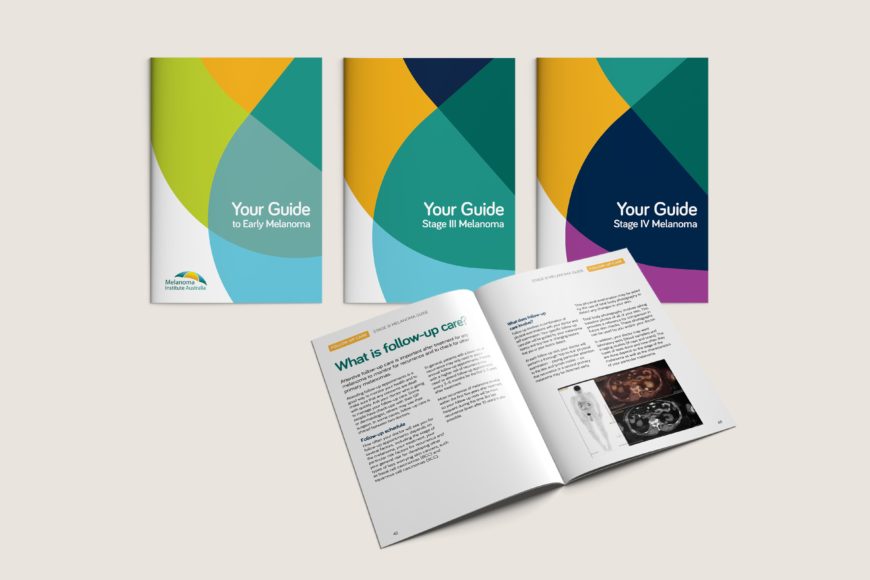 Patient Information Books
Information and support books have been designed by Melanoma Institute Australia for your patients who have been recently diagnosed with melanoma. The books will help educate your patients on their melanoma diagnosis, treatment and follow-up care, and provide them with an organiser and resources to help them navigate through their treatment.
Due to Covid-19, Patient Information Books are currently unavailable to order for your clinic. However, please feel free to access the free downloadable links below and share them with your patients and fellow clinicians. Keep an eye out later in the year for when they become available to order again or be notified by sending us your details.