How to perform a full skin examination | 6 min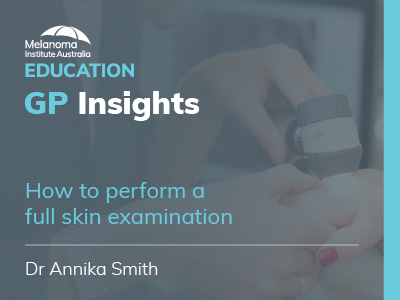 How to perform a full skin examination | 6 min


Early detection of melanoma is essential for saving lives and GPs need to be comfortable performing a skin check in their clinic. In this video, Dermatologist Dr Annika Smith outlines how she performs a full skin examination by initially determining the patient's risk factor profile before thoroughly examining the patient with a dermatoscope.

PRESENTER


Dr Annika Smith
Dermatologist, Melanoma Institute Australia
Enyinnaya Dickson Nwaegerue

Dr

That was a concise representation of skin examination in GP clinic . short and detailed

Akram Malak

Dr Akram Malak

Tom Battisson

skin check

Good thorough explanation. I do it in a slightly different order, but good confidence knowing my method is adequately thorough, thanks.

Ricki Kimbell

Dr Ricki Kimbell

Great introduction to a thorough skin examination.